Chapter 11 Bankruptcy and Loan Restructuring
Restructuring Advisory Group are restructuring experts that can advise you in loan restructuring and chapter 11 bankruptcy.  We have proven success in assisting our clients with financial advice that is most beneficial and productive.  For assistance with restructuring your loan or a chapter 11 bankruptcy contact Craig Brown, the restructuring expert at Restructuring Advisory Group.
 800-357-8247
33761 Brigantine
Monarch Beach, CA 92651
2207 Everett Ave Suite A
Everett WA 98201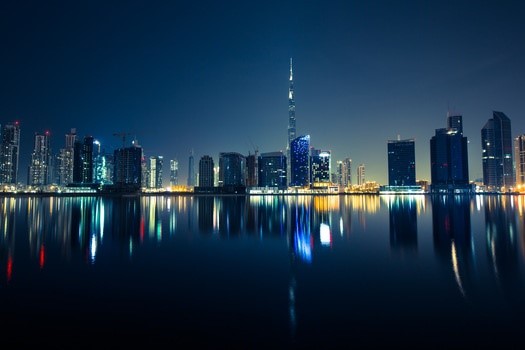 Chapter 11 Bankruptcy and Loan Restructuring – Why you need a Consultant
There are many different reasons that a small business can fail. Whether it be from lack of experience, poor location, poor use of funds, unexpected growth, or poor inventory management, not every small business succeeds the first time around. And when your business fails, you may find yourself wondering if you need to file for bankruptcy protection. If this is a question you are currently asking yourself, you may want to speak to a consultant that provides services for Chapter 11 Bankruptcy and loan restructuring. But what exactly is Chapter 11 Bankruptcy and why do you need a consultant to help you through?
What is Bankruptcy?
Before we jump into Chapter 11 Bankruptcy, let's start with the basics – what is bankruptcy? In its simplest terms, bankruptcy is a legal process that is governed by federal law that allows you to surrender your assets in exchange for the elimination of your debts. Bankruptcy is most often imposed by court order, and is usually initiated by the debtor, but in less common cases may also be initiated on behalf of the creditors.
When you file for bankruptcy, there are three types:
Chapter 7

If a business has absolutely no future, someone may choose to file for Chapter 7 Bankruptcy. This type of bankruptcy is often referred to as a "liquidation" and is typically the best option for businesses that have overwhelming amounts of debt that cannot be restructured, or when a business does not have any substantial assets.

Chapter 13

Also referred to as Personal Bankruptcy, or a wage earners plan, this type of bankruptcy is often filed when an individual with a regular income develops a plan to repay all of their debt.

Chapter 11

Chapter 11 Bankruptcy is often the choice for businesses that still hope to turn things around. In this type of bankruptcy, the company reorganizes and restructures in such a way that will allow them to deal with its creditors, while at the same time remaining in operation.
Today we're going to focus in on Chapter 11 Bankruptcy and how a consultant can help you to restructure your business so that you can pay back your loans, but remain in operation.
Chapter 11 Bankruptcy:
If your business is going under, but there is still a realistic chance to turn things around, Chapter 11 bankruptcy is probably the best choice for you. Chapter 11 Bankruptcy is still a legal process, but rather than shutting down your business, it allows you to continue to operate under supervision. This is accomplished through a "reorganization" or "restructuring" process. By restructuring your loans and business plan, you can learn to operate your business more efficiently, giving you the ability to repay back your debts. If we were to look at it in a positive light, you could look at Chapter 11 as a way of bringing new life into your business.
How it works:
If accepted for Chapter 11 bankruptcy, you will be appointed to a court proceeding during which the court will help you to restructure your debts and obligations. In most cases, your business can remain open during this time. With that being said, if the reason for business failure is related to dishonesty, fraud, or incompetence, than the company will be run by a court-appointed trustee throughout the bankruptcy process.
In the case of Chapter 11 bankruptcy, no financial decisions can be made without the permission of the courts. This means that the owner of the company cannot sell assets, start or terminate rental agreements, enter into any vendor contracts, or stop or expand business operations without first being granted permission.
When it comes to Chapter 11 bankruptcy, you, or the individual filing for bankruptcy, is granted with the first opportunity to propose a plan for reorganization. Plans can range anywhere from downsizing, to renegotiating debts, to liquidating assets. If the court believes that the plan could be successful, then the process can move forward. If the plan is not seen as feasible, or if the plan is not filed within the given time constraints, then the creditor or case trustee can step in and file a competing plan.
What to Expect When filing for Bankruptcy
The process of filing for Chapter 11 bankruptcy is not a short one, and involves several different steps in moving forward:
Step 1: Preparing yourself for bankruptcy
If you want the process of filing for bankruptcy to move forward smoothly, the best thing you can do is to create a plan beforehand. Whilst preparing yourself you will want to consider things like your case strategy. When developing a case strategy you need to ask yourself things like, "what do I hope to accomplish by filing for bankruptcy?" and "How do I hope to accomplish these goals?" You will also need to start considering what creditors you need to open communication lines with, and develop a solid plan to start repaying back your loans.
Step 2: Communicating and Negotiating with Creditors
Communicating with creditors isn't something that anyone wants to do, but it's a necessary part of filing for Chapter 11 bankruptcy. The more open you keep the lines of communication, the better off you will be. Communicating with creditors will be important throughout the process of filing for bankruptcy and will include providing creditors notice of your plan to file, participating in an initial debtor/creditor interviews and meetings, and continuing communication throughout the process.
Step 4: Reporting and Analysis
Like communicating with creditors, completing reports and analysis isn't something that anyone wants to do. Not only is it time consuming, but it can also be very confusing and stressful at times. Common reports that need to be made during the bankruptcy process include, but are not limited to, snapshots of your books and records, statements and schedules, monthly operating reports, and weekly cash flow reports.
Step 5: Developing a plan of reorganization
Probably one of the most important steps in filing for Chapter 11 Bankruptcy is creating a plan of reorganization that states exactly how you plan to address your debts. This may include a liquidation plan, a merger plan, a recapitalization plan, or any other form of plan as long as it falls within the requirements of the court. From there, a disclosure statement will be created wherein creditors will evaluate the plan, and vote on whether to accept or reject it.
Should I be embarrassed that I am filing for Bankruptcy?
Absolutely not. Filing for Chapter 11 Bankruptcy does not mean you have failed or given up on your business. Rather, it is a way of restructuring your business to bring new life to it. Thousands of companies file for Chapter 11 bankruptcy every year, many of which go on to be very successful in their future. And Bankruptcy isn't just a small business thing. Many company giants like General Motors, United Airlines, and K-mart have also filed for Chapter 11 bankruptcy, and have come back to be more powerful than ever. Bankruptcy is not the end for your business – it's a fresh start!
Why do you need a Chapter 11 Bankruptcy Consultant?
When a company is in financial distress, Chapter 11 Bankruptcy is always an option. With that being said, it is an option that needs to be considered carefully and exercised properly. Jumping into filing for bankruptcy is not something we ever recommend. Rather, in some cases, there are alternative restructuring measures that can be taken that can help you to avoid bankruptcy altogether.
With the help of our Consulting team we can help you make an educated decision as to whether bankruptcy is the right option for you, or if all you need is a simple loan restructuring. If loan restructuring is an option, we can help you through the process of altering your already existing contracts to ensure that you can meet the necessary payment due dates.
If loan restructuring is not an option, we can also help you through the process of filing for Chapter 11 Bankruptcy. Our consulting team consists of a variety of professionals who understand that the critical components of successful reorganization come down to fast, effective communication and paying attention to the needs of each party involved.
We have helped guide many clients through the process of filing for Chapter 11 bankruptcy and can be an ally standing behind you from start to finish. Whether you need help deciding whether Chapter 11 bankruptcy is the right option for you, creating a plan and implementing a strategy, communicating with creditors, or managing your new business plan, our professionals are here to help.
Don't go through the process of Bankruptcy alone – call us today to see how we can help you.